Happy New Year, ISA!
Monday, January 4, 2021 in News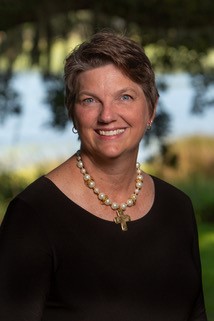 Happy New Year! I'm not sure I've ever been more glad to offer that wish than this year. Last year I wrote about how the growth of ISA in the past decade had put us in a strong position to progress as a leading organization in our profession. How grateful we should all be to the volunteer leaders and staff of the past for their hard work to give us this advantage. I also want to thank the volunteers and staff of this past year who have kept us moving despite all the obstacles presented in 2020.
One of the things I had listed as a projected area of growth was our use of technology to better serve members. I really believe the old adage "watch what you wish for" as technology has become more important than ever to us.
The silver lining of a year affected by a pandemic was the fast forwarding of changes to our processes:
Now our Core, Fine Art and Antiques, Furnishings and Decorative Arts courses are all available online. Though these were planned before 2020 the instructors and staff were able to focus on getting these up and running for a better distance education experience. This fall, our Core Course was successfully taught live online as an alternative to an in person course, and FA and AF+DA will be in the same format in 2021.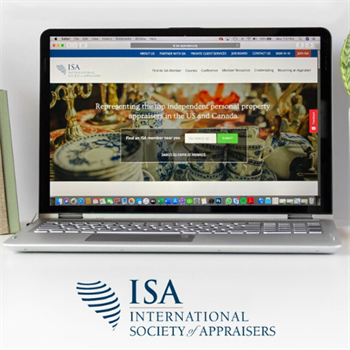 Our recorded library of webinars was made available for free twice this year, with hundreds of members taking advantage of the offering. And, in the spirit of "out with the old and in with the new," member responses were used to cull outdated presentations. Several new ones were introduced in the fall and more additions are coming in 2021.
The instructor team and Director of Education, Meredith Meuwly, have stepped up to the challenge and will continue to develop ideas for new and exciting ways to make our educational offerings more accessible to a greater number of members.
The ISA forum will also be easier to access with a switch to Facebook. Not only will photos be easy to upload but new sections will make it easier to follow subjects of interest to you. Watch for more announcements this month to learn how to access and use the site. Don't forget that many announcements are posted on social media, thanks to our new Director of Marketing, Bailey Sexton, as well as in regular emails. If you haven't already joined ISA on Instagram, Facebook, LinkedIn, and Twitter, I'd encourage you to do so.

Technology was also embraced to offer a shortened speaker online series from our Assets 2020 in Denver called Assets @ Home. Some of the speakers were caught sheltering away from offices and carefully prepared presentations and were unable to participate. The committee and staff did an extraordinary job preparing for a live Denver conference and then reacting quickly to a cancellation within weeks of our event.
With the uncertainty of being able to meet safely in 2021, the next Assets is planned as a virtual event with a full schedule. I think everyone will appreciate the recorded sessions available to be viewed at your convenience, in combination with live Q&A, all offered on an interactive platform. You will finally be able to access all three breakout sessions…no hard choices to make…allowing for extra professional credits to be earned.
I also want to thank our Resource Development Committee for reaching out to our Affiliated Business Partners when Assets 2020 was cancelled to see how we could continue to work together. Almost every ABP member left their sponsorship in place for 2021. Please take time to visit the ABP page on the ISA website and make note of these businesses who continue to support us in tough circumstances and return the favor.
Another valuable benefit introduced this year is the ability to pay dues and educational offerings costing above $385 through a payment plan. The Membership and Retention Committee recommended this as a response to concerns from members about being able to make large payments when many have had reduced work schedules. This is not a temporary benefit, as it will also help many of our newer members as they begin a career as qualified appraisers while they build their practices.
The Board of Directors and other key stakeholders will be meeting several times over the next six weeks to prepare a new three year strategic plan for our organization. We will focus on membership, education and marketing to help us plan how we can continue to grow and serve our members in a very changed world since the last planning sessions.
One of our major concerns is finding creative ways to keep members connected when it isn't safe or convenient to meet in person. I look forward to working with the board and our committees as we set our path in new directions. Many of our leaders are new in their roles and there is always a place for other volunteers. Please consider sharing your fresh ideas, or long experience, by joining a volunteer group that shares your interests. There is a place for everyone.
So here's to a new year full of hope, health and happiness for all our ISA family! Cheers!
Libby Holloway, ISA CAPP
President, International Society of Appraisers