2020 Business Meeting Recording and Q&A
Thursday, November 5, 2020 in News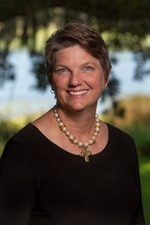 The recent Annual Business Meeting was the first time this meeting has been offered live online. I'm sorry it took a pandemic to cause us to meet this way, but I feel the results were worth it. We had a record number of members attend the meeting live and will look forward to seeing how many people watch the recorded version.
During the Business Meeting, there were several questions asked that we did not have time to answer. There were three main themes: communication, member connectivity, and business tips.
Strategic Planning and Communication
First, the board members, the Director of Education, and the Director of Marketing will be participating in a strategic planning session in December. Many of the things touched on in the questions we received, for example where we see our growth opportunities for the next three years, will be addressed in that session. Once our new strategic plan is in place, it will be possible to share more specific information. Watch for ISA news in your inbox, on the ISA blog, upcoming Office Hours webinars, the ISA Forum, and on our Facebook and Instagram pages. A new, more user-friendly version of the forum will be announced soon.
Business Tips
Many members have asked about help running their appraisal businesses. It is important that we view ourselves as business owners and actively care for our brands. More tips for starting, running, and marketing your business will be shared in the coming year. Many members are asking for tips on selling, closing, or passing on businesses after retirement. We are exploring the possibility of a business resource guide and will make updates to the Toolbox currently available on the website. I'd also suggest registering for the December 1 webinar, "Effectively Running Your Valuation Business."
Chapters and Connectivity
A few questions concerned chapters. If you have been a member of a chapter in the past few years, you will know that many have been struggling. There is still an interest in chapters, but there seems to be only a few people who are willing to take on a leadership role. A virtual presence seems to be the most practical way of conducting chapter meetings. Using Zoom, or other similar platforms, is a must for keeping members connected. Several ideas are being explored by board members and committees to find creative ways to allow members to share information and experiences. Most of our educational opportunities are now offered virtually and more will be added in the future. Just because we are less able to meet in person does not mean we have less need for interaction with each other.
Payment Plans for Dues and Courses
Don't forget that you can now pay your 2021 dues with payment plan that breaks down your payment into three installments. The same payment plan will be made available for courses after the new year. It is the desire of the Board of Directors to help members continue experiencing the benefits of ISA membership despite the difficulties presented by this chaotic year.
It is my hope that all of you enjoy a wonderful holiday season, and please remember how thankful ISA is for each of you.
Sincerely,
Libby Holloway, ISA CAPP
ISA President
Tags