2020 ISA Award Nominations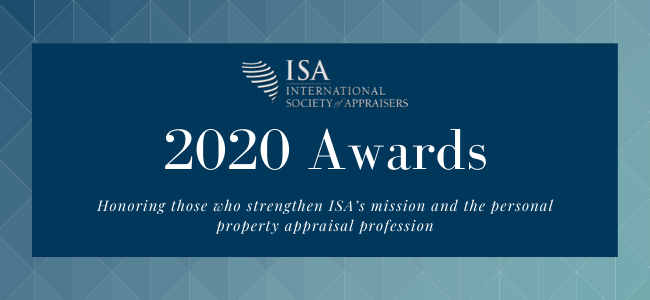 Tuesday, January 7, 2020 in Conference
Once a year, ISA members are given the opportunity to recognize individuals who go above and beyond to help make our organization exceptional with the ISA Awards Program.
We ask you to take a few minutes of your day to consider who you feel put in the constant commitment to inspire, support and propel our society of appraisers to greater heights. You can also promote your chapter by nominating it for Chapter of the Year.
Giving thanks to committed individuals is a small way you yourself can give back to such a supportive group of dedicated professionals.
These awards will be presented at ISA's annual conference, Assets, April 24-27 in Denver, Colorado. We hope to see you there! Register before February 28 to get the discounted rate.
View the award descriptions and submit your award nominations through our online form. The deadline for submission is Friday, February 21.
Thank you in advance for your time and consideration.
Brittany Hyde, ISA AM, Chair of the ISA Awards Committee
Tags