Ask an Instructor: End of the Year Q&A Session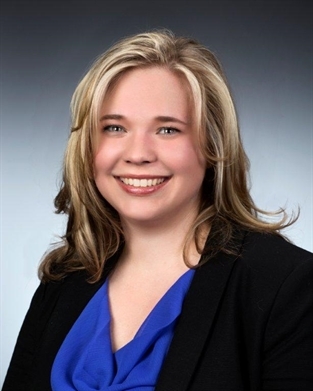 Monday, November 25, 2019 in Ask an Instructor
As we are nearing the end of 2019, there have been lots of questions from ISA members on a multitude of appraisal issues. ISA Director of Education Meredith Meuwly, ISA CAPP and the rest of the education team would like to share some of the questions they have received and their answers.
You can send your questions to directorofeducation@isa-appraisers.org.
Question: What do you say to people when they say they can get values online, it's easy, and they can just "Google it"?
Answer: Excellent question. I hear this quite often as well. I tell my clients, well, you can also look up your symptoms on WebMD, but you are not a doctor and you cannot write a prescription that a pharmacy would be able to legally fill. You need a qualified appraiser to determine the right kind of valuation for the intended use and write a report that will hold up in court, IRS review, or any other professional review. Appraiser qualifications are more important than ever now, as proven time and time again in the courts. More weight is given to qualified appraisals by qualified appraisers because of their credentials, methodology, and compliance with USPAP. In summary, if your clients wants the right value that is supported with facts and defensible, then they need to hire a qualified appraiser.
Question: I understand that the IRS final regulations T.D. 9836 regarding the substantiation and report requirements for cash and non-cash charitable contributions specify that a qualified appraiser should have relevant education and experience in the items being appraised. Is there a time limit for the education and experience?
Answer: The short answer is no, there is no time limit. As such, when you are tailoring your CV at the end of your report, you will want to include all of your education and experience related to the items being items even if you took a class 10 years ago. Providing a history of education and experience will showcase a depth of knowledge in the property and provide credibility to your appraisal.
Question: Can you use the inflation rate in appraisal, and if so, how do you use it?
Answer: It is typically not appropriate to use inflation calculators or formulas for art and antiques appraisals, unless it is warranted and supported by the market trends. Inflation is a measurement of changes to the consumer price index that takes into consideration milk, bread, gasoline, etc. and the inflation rate of these items is not the same as that for art and antiques. The rise in value over time for art and antiques is specific to the artist or maker and is often specific to the subject matter. Values fluctuate as collecting tastes change and there is no magic formula that we can use to say an artwork that was worth $500 in 1992 is worth $X today. Thus, your market research should focus on analyzing individual buying and market trends, rather than relying on an inflation calculator.
Question: What is actual cash value?
Answer: Good question, as the meaning of this insurance term is often unclear. Simply stated, actual cash value (ACV) is generally defined as the replacement cost less depreciation. But, depending on the jurisdiction, actual cash value can be defined as market value. The ACV of property capable of being depreciated (such as clothing and common household items) is its replacement cost new, less depreciation. On the other hand, the ACV of property that does not depreciate (such as most antiques and collectibles) is its market value. Depreciation, in this instance, typically refers to an incremental reduction in value based on age/life formulas commonly in use within the insurance industry. After the appraiser estimates the replacement cost for the property, ACV is usually established by the adjuster based on these depreciation standards and guidelines.
Question: Do you include the buyer's premium in your final determination of fair market value?
Answer: Yes! The inclusion of buyer's premium for fair market value was addressed in Technical Advisory Memorandum 9235005 (May 27, 1992). It was also addressed by the Tax Court in Estate of Robert C. Scull v. Commissioner, whereby the Court agreed with the assertion that "the fair market value of an item of property is measured by what would be paid for the item, not on the net amount received by the seller."