Tim Luke, ISA AM, Appointed to the Appraisal Standards Board for Three-Year Term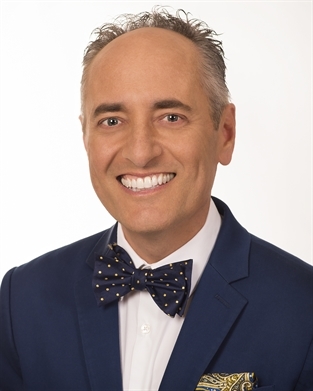 Thursday, November 21, 2019 in News
The Appraisal Foundation's Board of Trustees has appointed Tim Luke, ISA AM, of Gurr Johns, Inc. to the Appraisal Standards Board for a three-year term. "I am humbled, honored and looking forward to serving on the board with my fellow industry professionals," states Tim Luke. His term commences in January of 2020. Mr. Luke specializes in Fine & Decorative Arts, and has over 30 years of experience in the auction and appraisal industry.
He began his professional career at Christie's in New York, New York where he became a Director and Auctioneer. After leaving Christie's, Tim established and was president of his own auction, appraisal, and events business, TreasureQuest Group, Inc., for twenty years located in South Florida providing appraisals for divorce, insurance, donations, and estates, along with providing auction and brokerage services of Fine & Decorative arts. Currently, he is Executive Vice President, Senior Appraiser for the venerable art advisory and appraisal firm Gurr Johns, Inc.
Tim also works with non-profits and serves as benefit auctioneer for many high profile charities across the United States. He is an active member of the National Auctioneers Association (NAA) and the International Society of Appraisers (ISA). He is an instructor and serves on the education committees for both organizations. Tim was awarded the Pat Massert Leadership Award from the Certified Auctioneer Institute.
The Appraisal Foundation is the nation's foremost authority on the valuation profession. The organization sets the Congressionally-authorized standards and qualifications for real estate, personal property and business appraisers. This work advances the profession by ensuring that appraisals are independent, consistent, and objective. The Appraisal Standards Board (ASB) is responsible for writing, amending, and interpreting the Uniform Standards of Professional Appraisal Practice (USPAP). The ASB issues Exposure Drafts on proposed changes to USPAP and obtains feedback at public meetings throughout the year in various regions of the country. Additionally, the ASB occasionally issues USPAP Q&As and participates in speaking engagements on request
For more information on Tim Luke or Gurr Johns, Inc go to www.gurrjohns.com. For information on The Appraisal Foundation or the Appraisal Standards Board, go to www.appraisalfoundation.org.
Tags