ISA Introduces New Independent Study Course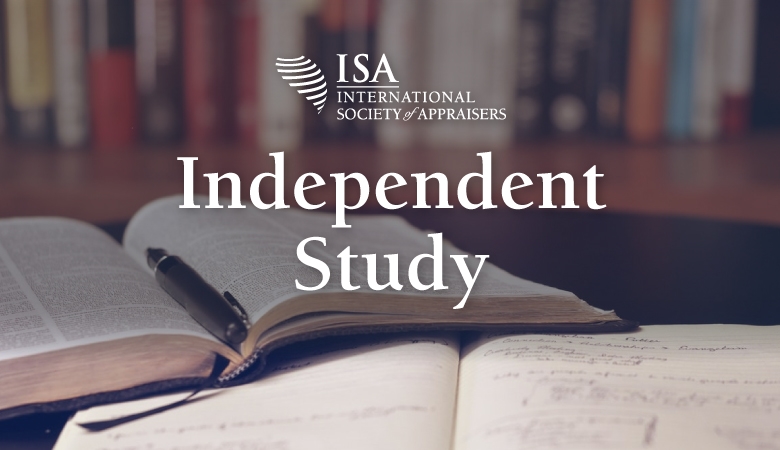 Wednesday, July 10, 2019 in Education
by Kirsten Rabe Smolensky, JD, ISA CAPP
Do you ever feel like you need detailed feedback on an appraisal report? Wondering how to find and adjust parallel comparables when you can't find any similar, recent comps? Do you have the same methodological problem popping up in your practice time and time again, but you're not sure how to solve it?
I often have fellow ISA members contact me regarding methodology questions or appraisal problems. While ISA offers Requalification and Advanced Appraisal Methodology, both of which are excellent at honing your skills and introducing you to new and difficult appraisal problems, many appraisers are seeking personalized advice and solutions tailored to their skill set and unique practice. Often these solutions require time-intensive and individualized solutions that cannot be accomplished in a group setting.
Therefore, ISA has developed a new course for Independent Study in Appraisal Methodology. This course provides individualized methodological training, specifically created for each student. Because each appraiser is unique, in terms of both specialization and specific skill set needs, the course content is tailored to the student so that they can achieve maximum success. The focus of the independent study could be research methodology, finding and choosing comparables, writing a strong justified reasoning, or dealing with that sticky problem that continually pops up in your practice. The appraiser will work with an instructor to design two or three written assignments that will build skills in the desired area.
Apply for the Independent Study Course
For example, assume a generalist appraiser states on the application that they would like to improve their research skills, comparable selection and analysis, and learn how to write a better justified reasoning. The instructor would speak with the student to learn more about any specific concerns and determine which objects the student is familiar with or would like to work with for the project. After a conversation, the instructor might suggest the following first assignment:
"Submit the body of a report for a single item that you have previously appraised. It should include the comparables that you used and a justified reasoning. Feel free to also submit the relevant portion of your work file and include a brief discussion on comps you found but did not use. Explain why you did not use those comparables."
After receiving the assignment, the instructor would then analyze the comparables, market, and justified reasoning, providing detailed feedback via email or telephone. The student would revise the report accordingly, perhaps after looking at different markets or pulling different comparables. Several revisions might be required to continue the dialogue and reach a professional and complete final product.
After the first project is complete, the instructor and student would work in conjunction to develop another project that will improve their appraisal methodology skillset. The second assignment might be similar, but would expand upon the lessons learned from the first assignment, use a different object , or hone in on any problem areas. Alternatively, the student might want to tackle a different problem that occurs frequently in their practice.
After completing this course, appraisers should feel more comfortable with their research and analysis skills, both generally and within their area of expertise. If you feel like you needs some extra, individualized attention improving your appraisal methodology skills, I encourage you to consider ISA's Independent Study Course.
Pre-Requisites: ISA Member who has completed the ISA Core Course and 15 Hour USPAP for personal property. Course open to appraisers of all personal property disciplines. Time-intensive course to be completed within 30 days via distance education. Offers 12 hours of professional development credit.
Tags