Celebrating the 10th Anniversary of Asia Week in New York City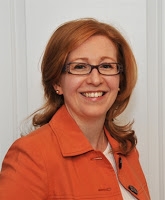 Wednesday, May 1, 2019 in Education
Recapping the Chinese Art Connoisseurship Course
by Susan Lahey, MA, ISA AM
Interested in registering for upcoming connoisseurship courses? ISA is offering two more in 2019:
Hands-On Identification and Valuation of Decorative Arts, June 10-12 at the Oglebay Mansion Museum in Wheeling, West Virginia
Contemporary Art and Design, October 31 - November 2 in Chicago, Illinois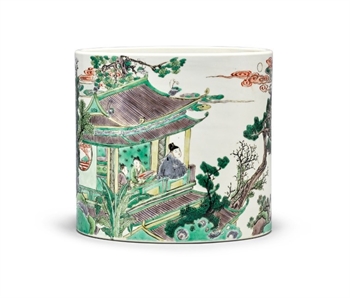 March 2019 marked a very special milestone for Asia Week New York, as it was the tenth year of the city-wide celebration devoted to Asian art. Five auction houses, almost 50 art galleries, and local museums such as the Metropolitan Museum of Art, participated in more than 10 days of events, including auction previews and sales, lectures, and exhibitions. For the first time, ISA offered an opportunity for appraisers to study Chinese art in-depth from March 17-19 with Asian art specialist Susan Lahey, MA, ISA AM who led them through jades, bronzes, porcelains, lacquer, cloisonné, and other topics.
Along with strategies for identifying fakes and honing connoisseurship skills, a highlight of the course included a private tour of auction previews with two of Sotheby's Chinese art specialists, Cynthia Volk and Hannah Thompson. Students handled the objects at the preview which they were able to witness selling at auction the next day. For example, Cynthia outlined the history of the Kangxi period (1661-1722 AD) porcelain and guided us through the exceptional pieces at Sotheby's offered from the Jie Rui Tang Collection (Part II). The next day we observed them go on the auction block, including the fine and large inscribed famille-vert brush pot which sold for more than four times its $120,000 US estimate, for $572,000 US. This scholarly object bore a calligraphic inscription which was a factor in its excellent performance at auction.
Hannah Thompson also shared her knowledge of the private Robert Youngman collection of jades. She spent extra time describing one piece, which due to its rarity, a Ming dynasty yellow and russet jade figure of Zhou Yanzi, ended up achieving $150,000 US. Being able to handle works of art at preview is the best learning tool. Other visits were made to the UK dealer Littleton & Hennessy, the Christie's auction preview, and the exhibition of masterpieces at the Asia Society.
Students also gained insight into the current market for Chinese works of art by studying in New York City. The sales total for Asia Week this year was more than $150.5 million US. Some of the most important observations made from attending auctions were:
While most buyers of Chinese art are Chinese, primarily from mainland China, other buyers from Europe and the UK competed against them for top lots, including museums from around the world. Overall, there was strong bidding and sell-through rates across the various types of objects.
The common criteria for bidding on an object was its superlative quality, rarity, and provenance.
Scholarly-themed luxury wares from the Ming and Qing were most popular.
For example, another group of Chinese jades sold by Sotheby's were deaccessioned from The Art Institute of Chicago, which was 100% sold. The top end of the market continues to have buyers, while lower end items or items not necessarily of exceptional rarity or quality or provenance may not sell. Provenance is becoming one of the most important factors affecting the sale of Chinese art because of the proliferation of fakes in all media and periods.
At Christie's, the Irving Collection topped their $31.9 million worth of sales during Asia Week New York, including an imperially-inscribed green and white jade brush washer, a red lacquer Daoist scripture box, and a Fu Baoshi (1904-1965) painting. Leading Freeman's Asian Art sale was this Chinese carved pale celadon jade ruyi scepter, Qianlong period, measuring 14 ½ inches in length, that realized $81,250:
From Heritage Auctions, the Chenn Family collection of paintings boosted their Asian Art sale total over $2.2 million: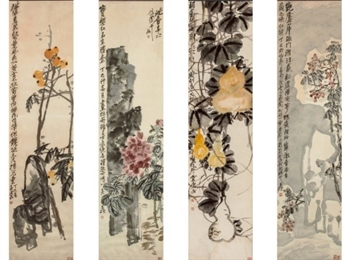 (Peony, Bottle Gourds, and Loquats by Wu Changshuo, Dingzi, 1917, sold for $399,000.)
The first offering of the Chinese Art Connoisseurship course by the ISA in New York during Asia Week was a great success and enjoyed by all attendees, who now feel much more comfortable handling the overwhelming area of appraising Chinese art.
More Sources for Information on the Asian Art Market
Appraisers seeking further information and details on the current market for Chinese art from and how it has evolved over the past two decades should watch this video interview with Kejia Wu, the writer of the newly released TEFAF report on the Chinese art market. The most important point in the report is that "the Chinese secondary-market sales are unlikely to return to their 2011 peak." You can read more about the reasoning behind her conclusion on the TEFAF website.
Other sources to research in order to learn more about the market include:
Press releases for the Asian art sales of the major auction houses
Susan Lahey, MA, ISA AM is a graduate of the University of Toronto (BA) and the University of British Columbia (MA), as well as the Sotheby's/SOAS (School of Oriental and African Studies, University of London, England) post-graduate diploma program in Asian art (China, India, and the Islamic World). Susan lived in Taipei, Taiwan for two years, studying at Stanford's Inter-Universtiy Program for Chinese Language Studies at The National Taiwan University. She has travelled the world extensively researching Asian art collections.
Tags