Announcing the New Digital Journal of Advanced Appraisal Practice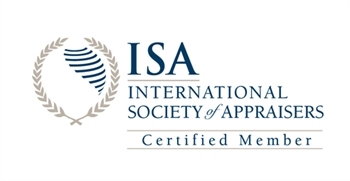 Friday, April 12, 2019 in News
I am pleased to announce the new Digital Journal of Advanced Appraisal Practice. The Journal is offered without charge to the appraisal community and public as an online viewable flipbook and as a downloadable PDF. It will no longer be available as a printed publication as in the past with the Journal of Advanced Appraisal Studies.
Access the new Digital Journal
The new journal is an extension and a variation of the previous Journal of Advanced Appraisal Studies, first published in 2008 by the Foundation for Appraisal Education and which ceased publication in 2016.
Previously, the Journal of Advanced Appraisal Studies was published in an on-demand print format. After careful review with contributing authors, fellow appraisers, and allied professionals, we determined that with the popularity and availability of unique online publishing technologies, the best option to expand the publication's reach and influence was to develop a new, all-digital edition. The concept for the digital journal is to publish twice a year with articles written by appraisers and allied professionals on advanced appraising, art advisory, finance, and working with High-Net-Worth Individuals (HNWIs) and their representatives.
In developing the journal with the new ISA Private Client Services program, the publication will gain access to and raise awareness of professional appraisers with High-Net-Worth Individuals and their associated professionals. HNWIs are typically defined by the financial community as those whose financial investments are in excess of $1 million. In 2017 there were nearly 10 million individuals with assets between $1 million and $5 million in the US alone. This is a demographic that holds great interest and opportunities for growth for personal property appraisers to increase assignments and develop new income streams.
Given the growth opportunities and objectives of the Digital Journal of Advanced Appraisal Practice, ISA Private Client Services is a perfect fit as a sponsoring organization and promotional ally with the mutual objectives and goals of advancing appraisal education, professionalism and promoting qualified appraisers while educating users of appraisals.
ISA Private Client Services will host the new Digital Journal of Advanced Appraisal Practice on its website, and initially, the journal will be available to download and view without charge. In doing so, we will avoid the past problems of getting the journal and its appraisal and valuation related articles in front of fellow appraisers, collectors, and allied professionals. With online delivery, the reach, readership, exposure, and influence of the journal should increase exponentially. The new digital journal will become the publication of record and will support highly-trained personal property professionals who work exclusively with HNWIs to support their specialized and unique collecting needs.
Through ISA Private Client Services, the journal will now have outstanding marketing promotional opportunities and will be actively and skillfully promoted to various fine and decorative art groups, the wealth management community, users of appraisals, and allied professionals.
The current publishing plan is to offer the digital journal at least twice each year with between five and eight articles in each edition. It will include a past selected article from the previous Journal of Advanced Appraisal Studies in a chapter called "From the Archives." The new digital format and delivery will allow us to offer special editions with several articles on singular and timely topics. The opportunities for publication are numerous and the flexibility advantageous to the personal property appraising community.
The Spring 2019 edition of the Digital Journal of Advanced Appraisal Practice includes the following articles and authors:
"An Overview of the Many Ways That An Appraiser Can Assist the Private Client Services Community"
by Sarah Reeder, ISA CAPP
"Art Crimes and Misdemeanors: Managing Risk in Estate Administration and In Appraisals of Stigmatized Art" by Sarah Moore Johnson, Esq. and Cindy Charleston-Rosenberg, ISA CAPP
"The Dynamics of Valuing Emerging Art and Artists" by David Shapiro
"Appraising Designer Furniture: The Challenge of Authenticity and False Identities" by Soodie Beasley, AAA, ASA
"Valuing Beauties: The Bijin in Japanese Prints" by Daphne Lange Rosenzweig, PhD, ISA CAPP
"Appraising Chinese Glass: A Guide to Objects & Connoisseurship" by Susan Lahey, MA, ISA AM
From the Archives: "Introduction to Research for Art Appraisers" by Tom McNulty
I would like to thank all the authors who have contributed to the Spring edition.
If you are interested in contributing an article, please send an article proposal to me via email at toddsig01@gmail.com. I am looking for substantial articles, with a minimum of 3,000 words, written in a professional or scholarly manner. Articles should be focused on highly developed and complex appraisal theory, methodology, and connoisseurship or collections management, appraisal marketing to HNWIs, and fine and decorative art advisory. I am not looking for general or introductory articles, as we wish to encourage appraisal content at an advanced level and to emphasis the middle to upper sectors for passion asset and the fine and decorative art markets.
I am excited about the potential of the new journal and its potential reach. I look forward to an amazing new appraisal journal to promote our profession and qualified appraisers.
Tags