Announcing ISA's Private Client Services Program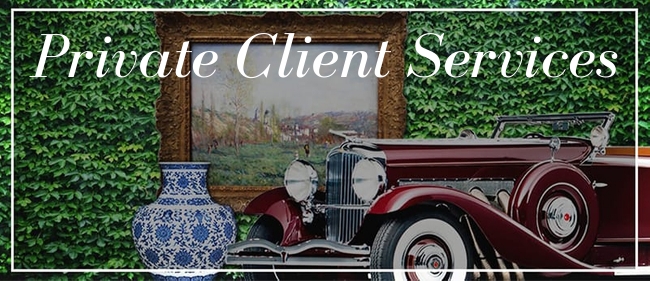 Thursday, May 31, 2018 in News
In the beginning of my appraisal career, I marketed to the general public. Marketing to such a broad audience was time-consuming, expensive, and not always fruitful. The clients I attracted usually needed an appraisal for a particular function and one time only. After every assignment I would need to begin marketing again for my next assignment.
I soon discovered that developing "clients who had clients" was the most efficient way to build my business. The professional service providers whose clients needed appraisals could and would refer me to many of their clients. This began my appraisal practice's marketing strategy of concentrating on large collections and working solely with the various gate keepers who specialize in the high-net-worth individuals market.
High-net-worth individuals (HNWIs) are considered those whose financial investments are in excess of one million dollars. In 2016, there were over four million of these individuals in the US alone. Their collections of antiques, fine art, decorative arts, and collectibles may comprise a significant part of their assets. Procuring, investing, protecting, and maintaining their collections requires a team of highly-trained professionals who work exclusively with this group to help meet their specialized needs. Developing long-term relationships with museums, curators, art and object shippers and handlers, private dealers and consultants, estate attorneys, lawyers, bankers, insurance companies, and charitable foundations, among others, are excellent sources for repeat referrals. As you work closely and regularly with these professionals, an appraiser learns exactly what they need and expect to best serve their clients.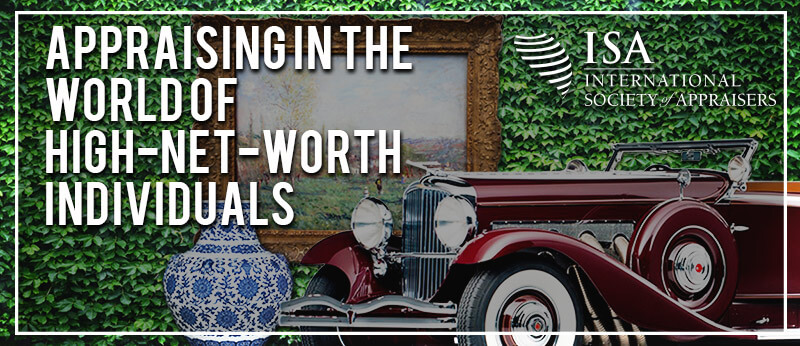 The International Society of Appraisers has developed its inaugural Private Client Services course, "Appraising in the World of High-Net-Worth Individuals." This course will provide appraisers who wish to become involved with this sector with an inside look as to who these private client professionals are, why and when they hire personal property appraisers, and what types of appraisal reports and valuations they require from appraisers to best service their clients. Those who attend this course will gain valuable information on how to market to this group, which they can universally use in their own markets and practices.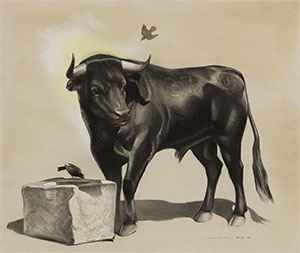 The opening presentation, "Starting Points: The Collection," features J.P. Bryan, a prolific, lifelong collector of western history, artifacts and art. His eclectic collection of over 70,000 objects led to the creation of the Bryan Museum in Galveston, Texas in 2015. Mr. Bryan will share his personal story of collecting, discuss which private client service providers helped him to develop and maintain his collection, and what factors led him to create a museum to house his vast collection. The Director of the Bryan Museum, Joan Marshall, will join Mr. Bryan in what promises to be a very engaging and informative presentation.
The presentations in this ten-part webinar series will include a close look at which professions work most closely with HNW market. They will cover personal property collections and their procurement and management, as well as the business side of maintaining and protecting the future of collections, estates and taxes, loans, investing and charitable giving.
The "Appraising in the World of High-Net-Worth Individuals" course is part of a larger marketing program, ISA Private Client Services, which ISA has been developing to help our members learn best practices and promote their services to the HNW sector. Completion of this seminar along with other criteria will allow our interested ISA members to apply to the program and be promoted as an affiliate of the ISA Private Client Services Division.
This seminar is open to all ISA members. Whether you intend to apply to the ISA Private Client Services program or not, you are still welcome to take this course.
Christine Guernsey, ISA CAPP, is recent past president of ISA and currently serving on the ISA Board of Directors. She appraises all areas of American paintings, works on paper, sculpture, and outdoor sculpture, specializing in 19th and 20th centuries.
Tags