Assets 2018: Spotlight on Saturday's Program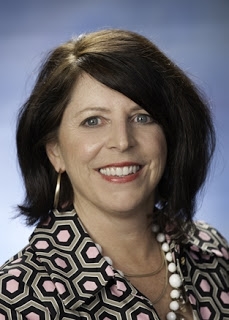 Wednesday, December 6, 2017 in Conference
The California gold rush started with the discovery of just two gold nuggets. After that, prospectors tried to figure out the best way to not only find the gold but to find the most gold.
Almost 170 years later, the theme for Assets, ISA's annual conference in Pasadena, California is The Gold Standard: Innovation and Valuation because as appraisers we want to know what can help us find not only more jobs but the best jobs. We want to learn about innovative technology, expand our knowledge in our selected fields and advance our professional appraisal skills and report writing, and we know that the best pricing happens when we register in advance! Register here for Assets 2018.
After the stimulating pre-conference tours on Friday, March 9, conference attendees will take their seats on Saturday, March 10 and begin absorbing the messages and information from a diverse slate of speakers.

Want to learn about California design?

Don't miss "California Dreamin' ...Missions to Modernism," Saturday 9:15-10:15am.
While in California, it is only natural to want to learn about creative California design and understand how these designers have shaped and celebrated our modern lifestyle. We've lined up Staci Steinberger, the Assistant Curator of Decorative Arts and Design at the Los Angeles County Museum of Art, the perfect person to present a survey of distinctive California Design by visionary artists, designers and craftspeople.

Do you want to expand your appraisal practice, set yourself apart from others in the appraisal field and get quality jobs from previously unexplored areas?

If this is you, it's time to create some new connections during "The Gold Standard of Leadership," Saturday 10:15-11:15am.
To help you, Melody Kanschat, Executive Director of Executive Education for Museum Leaders at the Getty Leadership Institute will give insight into working with museums, curators, collectors and collection managers, and insurers.

Do you shy away from tax-use appraisals?

If so, you need to attend "Avoiding Errors and Omissions that Raise Flags in Tax-Use Appraisals," Saturday 11:15-11:45am.
This discussion will show you how to avoid common errors and omissions in what can often be complex and challenging appraisals. You'll leave with much more confidence in handling these types of appraisals, especially in regard to fair market valuations. It's time to have the IRS help you make more money!
Do you have or want to have clients who could benefit from art risk advisory, especially in the areas of art, antiquities and collectibles?

Explore new technologies at "Tracking and Verifying Assets: Better Authenticating Through Technology," Saturday 2:00-3:00pm.
Jordan Arnold, Senior Manager of K2 Intelligence, New York and Los Angeles will cover new and emerging technological advancements that are making an impact on the verification and security of asset class collections. These advancements affect areas familiar to appraisers like provenance and establishing clear title during sale or acquisitions, identifying fakes and frauds, advancements for maintaining physical security during storage, display and transport, and resolving complex frauds and disputes.
Do your clients have celebrity-signed or owned items they need appraised?

Join the conversation about valuation and the celebrity factor at "From Dylan to Marilyn: The Value of Celebrity," Saturday 3:30-4:30pm.
You're in California, playground of celebrities, and Laura Woolley is the one to inform you of the many value characteristics that can turn an intrinsically inexpensive object into a cultural treasure. She has served as COO of Julien's Auctions, a premier auction house for high profile celebrity and entertainment, and now manages sales and appraisals of memorabilia of well-known celebrities at own appraisal company, The Collectors Lab in Los Angeles, California, that focuses on Hollywood and rock and roll memorabilia.
See you soon in California! And don't forget to register for Assets today!

About the Author:
Suzanne S. Houck, ISA CAPP, B.A. and M.A.L.S., is Vice President of ISA and Chair of the ISA Annual Program Conference Committee.
Tags