Assets 2017 in Review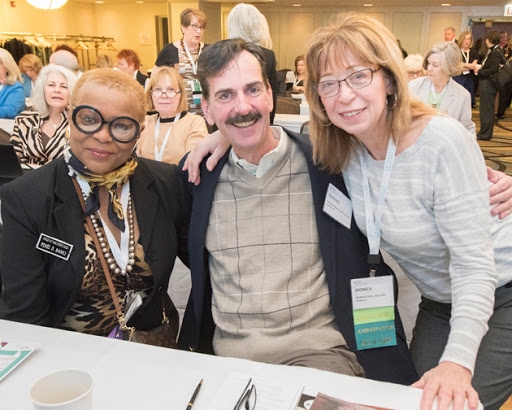 Wednesday, April 12, 2017 in Conference
With another successful installment of Assets behind us, we'd first like to extend our gratitude to those who made the conference possible, including the Board, the Annual Conference Committee, and all the speakers, attendees and sponsors.
Assets is always a reminder that our members are the most important part of ISA. The best part of conference is seeing the connections made between our members and the enriching conversations that come from those connections.
Thanks to the dedicated work of the Annual Conference Committee, this year's programming and educational offerings were outstanding, with highlights including the ISA member panel, breakout sessions, presentations on appraising an archive and estate sales, specialty tours around Chicago, and more.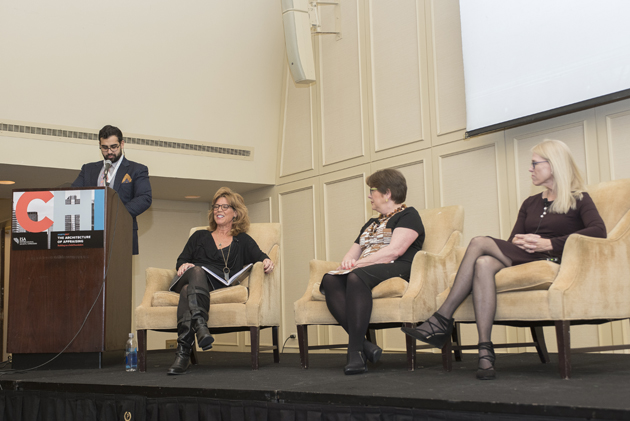 We also made a major announcement at Assets about a new member benefit: the ISA Job Board. The Job Board is a place where members can post or find appraisal work, including both remote and in-person opportunities. If you need temporary assistance with a project or are looking for opportunities to grow your appraisal skills, visit our site for more information!
Looking to relive your favorite moments of Assets 2017? Don't forget to tune in on April 18th at 2pm central time as Christine Guernsey presents a webinar full of Assets 2017 highlights. The webinar is complimentary and you can register here. And don't forget to "Like" ISA on Facebook and visit our page to see photographs from the meeting.
The awards brunch was held on Monday, April 3, where we recognized the members who have contributed positively to ISA throughout the past year. We'd like to congratulate the following award recipients:
Distinguished Service Award
Maureen Winer, ISA CAPP
Distinguished Service Award: ISA Instructor
Kirsten Rabe Smolensky, ISA CAPP

Lamp of Knowledge Award
Cindy Charleston-Rosenberg, ISA CAPP
Rising Leader Award
Kelly Juhasz, ISA
Sanjay Kapoor, ISA
FAE Award
Meredith Meuwly, ISA CAPP
Outgoing Leadership Award
Steve Roach, JD, ISA CAPP
Marian Aubry, ISA CAPP
President's Award
Perri Guthrie, ISA CAPP
Lifetime Achievement Award
Judith Martin, ISA CAPP
We'd also like to recognize the recipients of the Life Member Award:
Charles Barry Goldstein, ISA CAPP
Daphne Rosenzweig, PhD, ISA CAPP
As well as welcome our incoming class of new ISA CAPPs:
Brady Dresher, ISA CAPP
Lisa Garcia, ISA CAPP
Amy Goodell, ISA CAPP
Lisa Hudspeth, ISA CAPP
Holly Nelson, ISA CAPP
Jeffrey Pearson, ISA CAPP
Darlene Wong, ISA CAPP
Save the Date! We'll see you at next year's conference, March 9-12, 2018 at the Westin Pasadena in Pasadena, California.
Tags