What's Next for USPAP?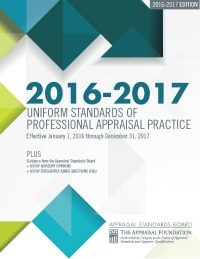 Thursday, October 6, 2016 in Education
By Leon Castner, ISA CAPP
The Uniform Standards of Professional Appraisal Practice are updated every two years. The next revision will be effective as of January 1, 2018. Although it seems far away, it is only about a year before the new version is released. The Appraisal Standards Board (ASB) is on the second public draft of possible changes, all of which are provided to the public for review and comment. These issuances are called "exposure" drafts and are sent to appraisal organizations and users of appraisal services.
The second draft was released in August and is open for critique until the middle of October. It can be viewed on The Appraisal Foundation's website. It would be an interesting and prudent decision to view the proposed document and see what is being discussed for the next USPAP. It includes the issue of providing draft reports to clients, one that many of us face in the personal property appraisal community.
This process provides transparency and inclusion. Although the appraisal organizations are encouraged to respond, many of the comments come from individual people. These singular views are treated with care and carry as much weight as any other opinion. We suggest you read the exposure draft because it will keep you informed of the issues percolating in the appraisal community, allow you to be able to discuss these issues with fellow appraisers, and involve you in the process of making significant and important changes to the profession you love.
The exposure document is easy to read and offers quick notes about specific changes. One can easily respond to all or part of it by emailing comments to asbcomments@appraisalfoundation.org. The comments are carefully reviewed, documented, and analyzed prior to formulating a third, and possibly final, exposure, which will also be open for review. All final changes will be voted on prior to the acceptance and implementation of the 2018-2019 version.
Tags