ISA Means Business!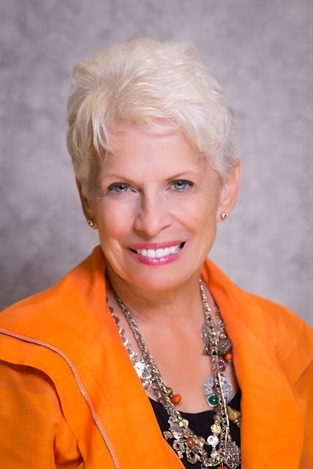 Thursday, June 16, 2016 in Business Tips
By Marian R. Aubry, ISA CAPP
Ever wonder what "WWW" really means? It stands for Wow Whata Week – an accurate description of the spectacular ISA Annual Conference in Fort Worth that took place in April, which featured a stellar program chockful of great speakers, timely topics, and networking opportunities that often included wine. Surprises for both ISA members and friends in attendance included a chance to use the research/report writing platform known as Collectrium for free (yes, as in FREE!) – the fact that it incorporates ISA writing standards was certainly an added bonus. It was an exciting gift, to say the least; several appraisers even gave the announcement a standing ovation. Naturally, we were all anxious to try it, even those of us who are normally skeptical of free offers. As industry professionals, we are increasingly reliant on software to help make our businesses more efficient, and with so many options on the market, it can be difficult to determine which platforms are the best to utilize.
In a recent ISA survey, responses showed that 'business concerns' was among the top issues that our members would like the organization to address. In the increasingly complex landscape of appraising, aspects like marketing are often bewildering, not to mention expensive. Knowing the best way to operate an appraisal business can leave many scratching their heads. We don't often have the time or money it takes to hire an outside party to help us wade through those waters. So... where do we begin?
In response to these concerns, the ISA Membership Retention Committee is launching a new feature: ISA Means Business! This program will focus on helping our members operate efficient, effective businesses, whether they are just starting out or making certain that their existing business is up-to-date and thriving. We will begin the launch with blogs, tips and techniques garnered from our member professionals and others; software and office practice recommendations; and entries that address some 'real-life' business concerns, including how to deal with competition and reach the gatekeepers. We are currently at work compiling the ISA Business Start-up Tool Kit, which will assist fledgling and seasoned appraisers alike.
Getting started as an appraiser, opening your first office, deciding on a business strategy, meeting the necessary government requirements, getting the word out, hoping the public will hire you, calming your 'first-timer' jitters – none of this is what you'd call an easy road. It is our hope that ISA Means Business! will at the very least help to ensure that that road is paved.
Happily, one of our most treasured resources as ISA members resides in our very own membership. Years of experience, focused expertise, networking opportunities, mentoring and a host of other ways to connect to each other – these make up the best part of ISA. This new program is not only free, but it is also entirely accessible. You need only ask to be put in contact with someone, and a fellow member will be there to help. And that, friends, is your business tip of the day: Contact Headquarters about getting connected to a mentor.
But hey, don't just take my word for it. In a recent Forbes article highlighting the best advice ever received by successful business owners, one of the top recommendations for start-ups was… you guessed it…taking advantage of the mentorships available to you.
Tags