Steven R. Roach, ISA AM
---
About
Steve Roach is one of the leading rare coin expert appraisers in the world, being quoted by numerous publications including the Wall Street Journal and The New York Times in 2013. He has experience in a variety of challenging appraisal projects, from valuing individual collections, institutional holdings for public museums and private foundations, and entire coin shops, with a particular expertise in challenging situations.
Much of Steve's work involves correcting the work of other appraisers, bringing to mind the phrase: "Quality is remembered long after price is forgotten."
Steve helps clients and their advisors around the country with their rare coins, and can travel to work with clients in the midwest (Dayton, Columbus, Cincinnati) and north Texas (Dallas, Fort Worth) on a variety of other fine art and collectible objects.
His secondary focus is in Old Master through contemporary paintings, drawings and sculpture. Steve manages a retail antique space in Dallas where he sells 19th through midcentury paintings and drawings in Dallas at his shop in Lost Antiques, 1201 N Riverfront Blvd Dallas, TX 75207. He has particular expertise in 19th century European and American paintings, American Regionalist paintings, Abstract Expressionist paintings and medallic art.
He has published nearly 500 articles on rare coins and has won nearly two dozen major awards for his writing including the International Society of Appraisers' Puublication Award in 2012 and 2013.
Join his network of more than 1,100 contacts on LinkedIn at www.linkedin.com/in/stevenroach, follow him on twitter @roachdotsteve or join him on Facebook at www.facebook.com/SteveRoachOnline
Professional Experience: Steve Roach Online: Appraisal & Advisory (2009 to present); Coin World, Editor (2012 to present), Associate Editor (2009-2012), Columnist (2006-present): Christie's, Associate Specialist, 19th Century European Paintings (2008); Heritage Auction Galleries, Director of Trusts & Estates Department (2006-2007); ANACS Rare Coin Grading, Coin Grader (2004-2006); Heritage Rare Coin Galleries, Senior Specialist and Grader, Rare Coins (2002-2003); Summer internships: American Bar Association, Christie's/Spink America, Professional Coin Grading Service
Education: JD: The Ohio State University Moritz College of Law BA (History of Art, High Honors): University of Michigan
Appraisal Education: International Society of Appraisers, Core Course, University of Maryland, 2007; subsequent requalifications and USPAP certifications; attended International Society of Appraisers annual seminars 2007, 2011 (presenter), 2012 (presenter), 2013; Appraisers Association of America, 2007; Foundation for Appraisal Education Annual Seminar, 2013; American Numismatic Association Summer Seminar 1993-1998, 2009, 2012 (Instructor: rare coin grading).
Memberships: ; International Society of Appraisers (past Board of Directors, past Treasurer, Accredited Member); American Numismatic Association, Life Member; American Numismatic Association (1991 to present); Numismatic Literary Guild (1998 to present); Central States Numismatic Society, Life Member (1994 to present); Florida United Numismatists, Society of Professional Journalists; State Bar of Texas (inactive); Dallas Association of Young Lawyers, 2007 Leadership Class; American Bar Association, 2007 Chair of Arts, Sports and Entertainment Law Section.
Selected financial clients: State of Texas; Chase Bank, Dallas, TX; Frost Bank, Dallas, TX; Northern Trust Bank, Dallas, TX; Wells Fargo, Dallas, TX; Merrill Lynch, Dallas, TX; Bank of America, Dallas, TX
Selected institutions served: Metropolitan Museum of Art, New York, NY (English coins and medals); American Numismatic Society, New York, NY (Coins and medals); American Numismatic Association, Colorado Springs, CO (Coins and medals); Oklahoma City Museum of Art, Oklahoma City, OK (Paintings); George Washington University Gallery of Art, St. Louis, MO (Paintings); Dallas Museum of Art, Dallas, TX (Paintings); Grace Art Museum, Abilene, TX (European Paintings); Dayton Art institute, Dayton, OH (Paintings)
Awards/honors: International Society of Appraisers, Publication Award, 2013, 2012; Featured Speaker, International Society of Appraisers National Conference, 2011, 2012; Board of directors, 2011 to 2012; Course instructor, American Numismatic Association (Grading), 2012; (Authentication), 2009; Outstanding Young Numismatist of the Year, 1997; Numismatic Literary Guild, Best Newspaper (Editor, 2013); Best Magazine (Editor, 2013); Best Newspaper Article, 2012, 2011, 2010, 2009; Best Overall Portfolio, 2011, 2010; Best Article, Non-Coin Publication, 2012, 2011; Best Website Article, 2007; Best Investment Book, 2007; Best Article, Club Publications, 1999, 1998; Full Page Profile in Texas Bar Journal, 2010; Ohio State College of Law, Featured in its Fall 2013 alumni magazine; Public Service fellow with Dean's Special Recognition, 2006; University of Michigan Mortar Board, 2002; University of Michigan Henry P. Tappan Award for Outstanding History of Art Student, 2002; Michigan State Quarter Commission, Appointment by Governor John Engler
---
Specialties
Art
Collectibles
Collectibles - Coins & Currency
Medals & Medallions
Paintings
Services
Appraisal Review
Broker
Consultant
Donations
Insurance Claims
Non-Cash Charitable Donations
Speaker
Performs Appraisals Of
Art
Art - 15th-18th Century
Art - 19th Century
Art - 20th Century
Art - American
Art - European
Art - Impressionist & Modern
Collectibles - Coins & Currency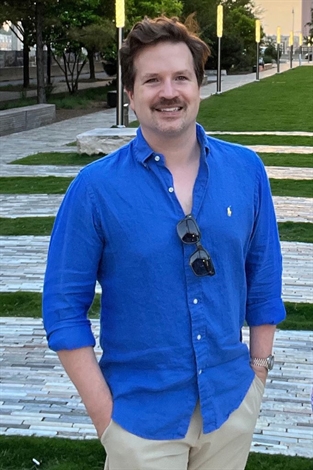 Contact
Steven R. Roach
(214) 536-4309 (Office)

Address #1
115 W. Monument Ave
Dayton, OH 45402 , USA map
Address #2
PO Box 192344
Dallas, TX 75219 , USA map
---
Website
http://steveroachonline.com/